Welcome to the Chair of Astronautics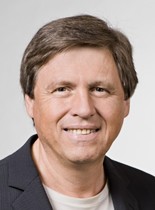 You are interested in space flight? In particular in space technology? Then this is the place you want to be, because we do space technology and nothing else.
"When once you have tasted flight you will always walk the Earth with your eyes turned skyward; for there you have been and there you will always be."
These are the words of Leonardo da Vinci and in this effect we live for space flight, all staff members and of course me, crew member of STS-55 Columbia mission and chair of this institute.
So, buckle up and explore our web pages. There should be something for everyone!